Wilder Kent Award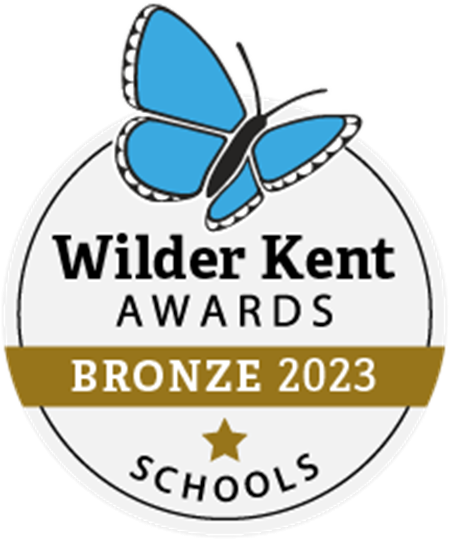 The whole school is very pleased to have been awarded a Wilder Kent Bronze Award, for our hard work in helping to create a wilder Kent.
The Wilder Kent Awards were set up by Kent Wildlife Trust in 2020 as a way of recognising and rewarding the positive actions that groups across Kent are taking in order to protect wildlife and safeguard nature for future generations.
Now in its 3rd year, 2023 saw the Wilder Kent Awards gain over 65 entries from groups and organizations across the county and Newington CEP School is proud to be part of a growing army in the fight against the nature and climate crisis.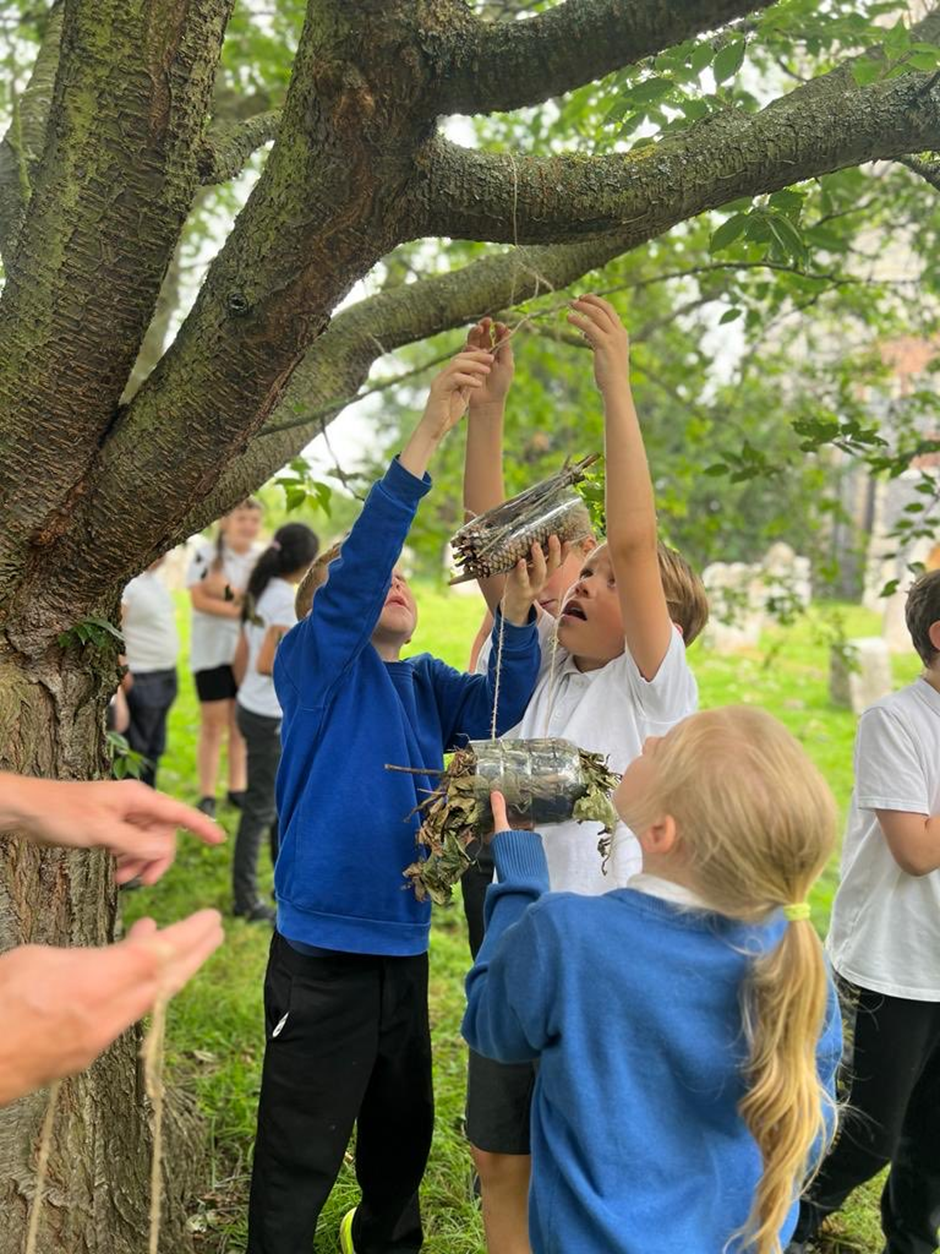 Background to the Wilder Kent Awards
The natural world isn't just something for us to enjoy; it sustains us. The decline of nature puts our very survival and prosperity under threat. But it doesn't have to be like this; together we can create a Wilder Kent.
The Wilder Kent Awards is a scheme set up to recognise and reward the work schools and community groups are doing in helping us create a #WilderKent. By taking positive actions to restore nature, they are helping to create a more climate-resilient county and provide a home for wildlife. Their action benefits us locally and helps tackle the global environmental threats we all face.
These awards are open to schools, colleges, universities, community groups and villages, towns and cities across the county. They acknowledge the hard work and action taken to create a Wilder Kent whilst ensuring that people and wildlife co-exist for future generations.
The awards are free to enter, with the actions split into 3 separate categories: 1. Protect Wildlife; 2. Sustainability and Carbon Reduction and 3. Engage with Nature.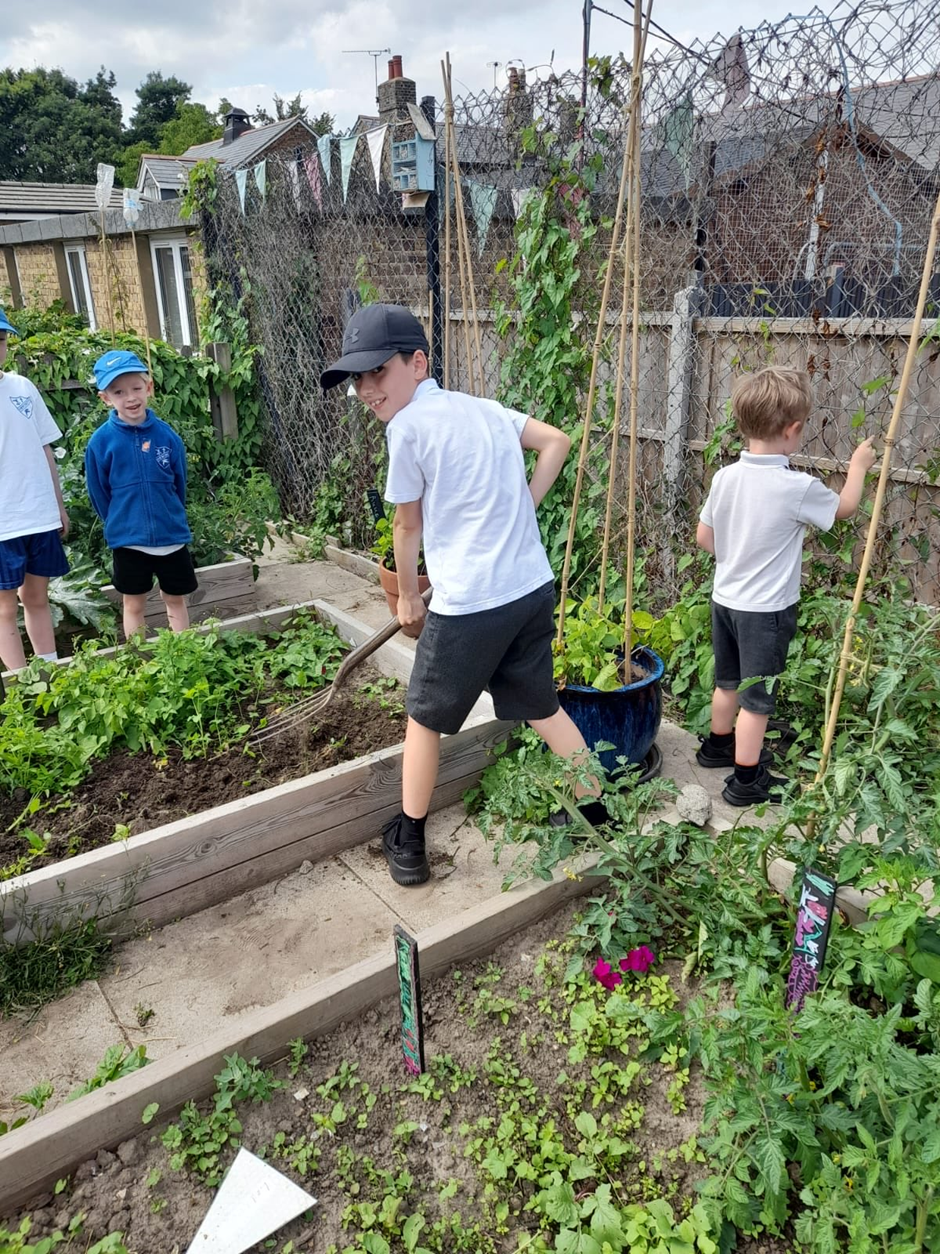 What have we done?
PROTECTING WILDLIFE
Created a sanctuary with pond and large bug hotel.
Left areas of uncut grass.
Created our Rainbow Garden as an insect corridor.
Run a regular gardening club planting flowers, fruit and vegetables.
Talked about protecting wildlife through Forest School.
Created seed bombs and bug hotels for the churchyard.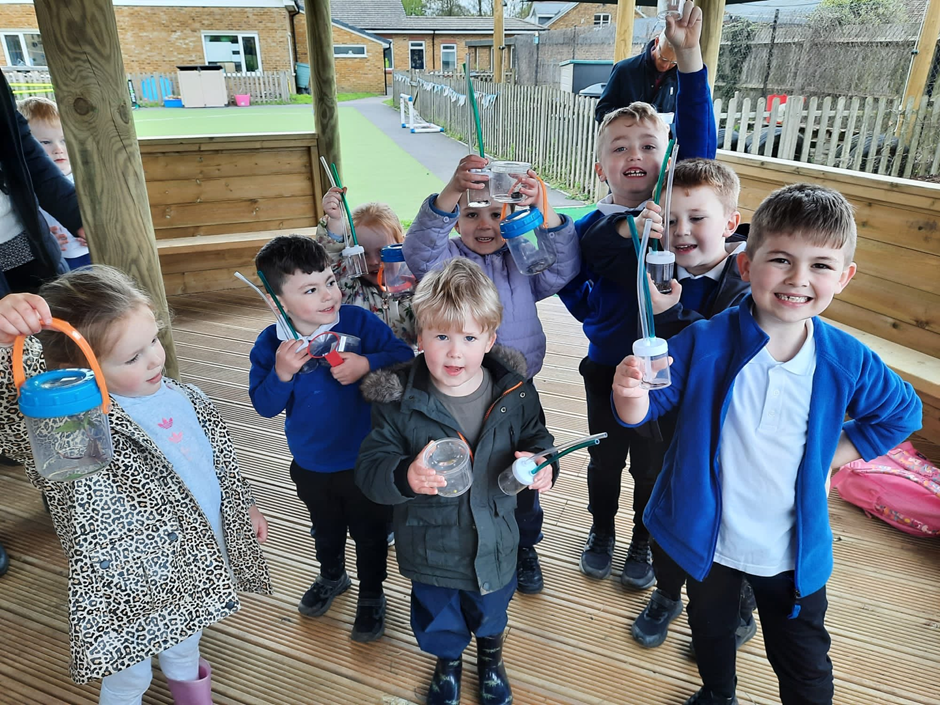 SUSTAINABILITY AND CARBON REDUCTION
Taken part in our own school Lent Projects: Waste less at lunch and Eat Less Meat/celebrated vegetables by making class soup.
Had a visit from Southern water to talk about what should and should not be flushed away.
Classes have investigated the correct methods for local recycling.
Celebrated Earth Day by walking to school or asking adults to turn off engines outside school.
Promoted beach clean ups with Sea life Trust in school charity week.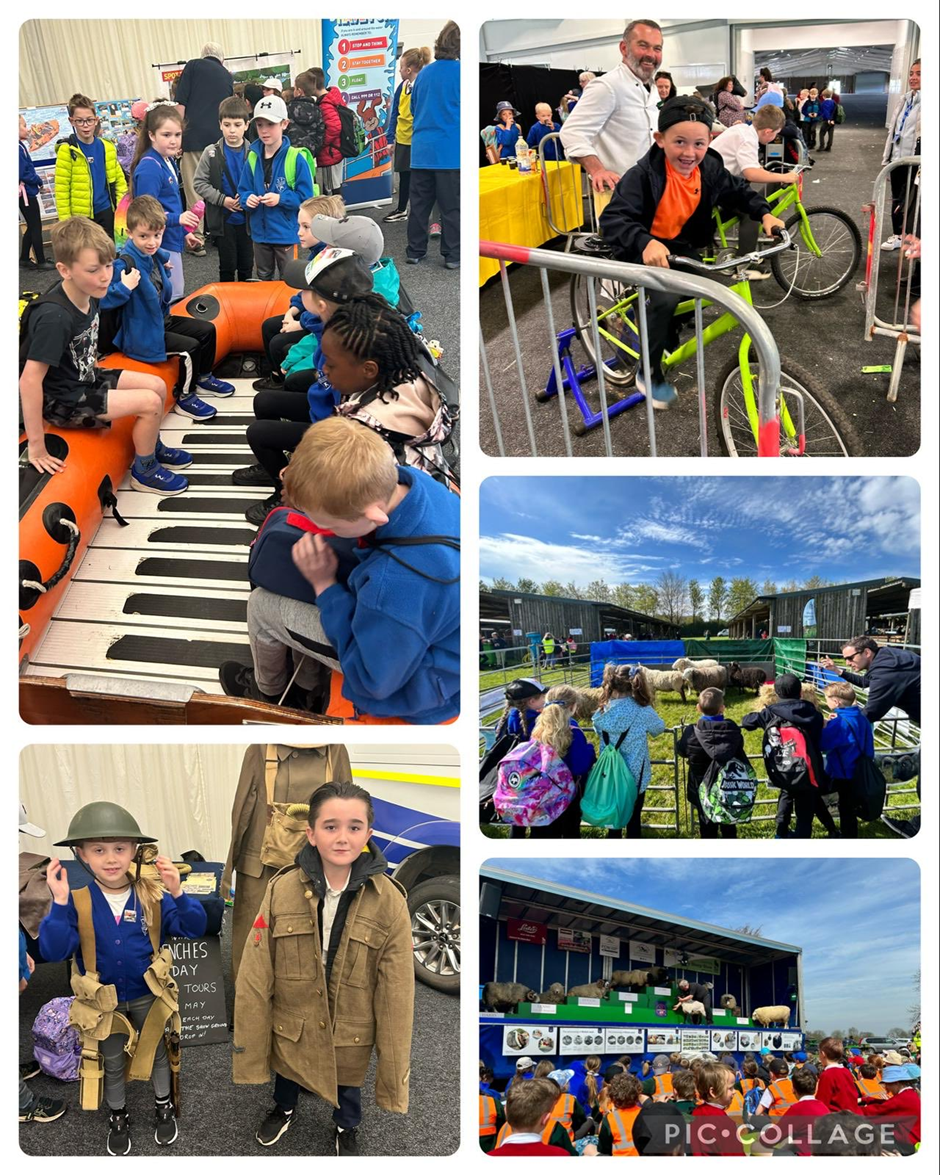 ENGAGE WITH NATURE
Wild Estuary Project - Yr2 visits to Swale Estuary
Reception class Welly Walks
Kent Adult Education Family Bug Hunt
Group of children making three seasonal visits to Belmont House and Gardens
Parent and Child session at Out to the Woods
Class visit to Kent Living Land Exhibition
Whole school Forest School
Whole school churchyard project
Developing school sanctuary.
Supporting Sea Life Trust as part of Charity Week