We are a HeartSmart School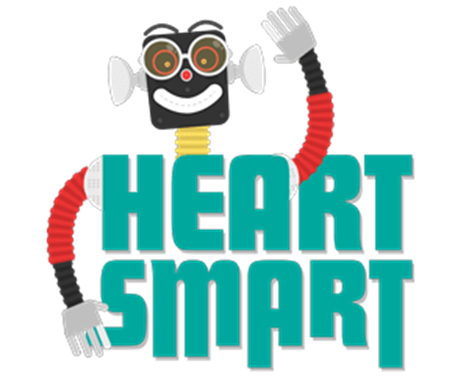 WHAT IS HEARTSMART?
HEARTSMART is a resource that we use throughout school to deliver some of our PERSONAL, SOCIAL and HEALTH education curriculum.
At Newington CEP School our vision is to "Realise the God-Given Potential in Everyone" and to do this it is essential to build character, emotional health and resilience.
Central to the HEARTSMART scheme is the character Boris the Robot. Boris is made from bits and bobs of recycled rubbish. In school, we use the Boris story of learning not to listen to the scrap man's voice (who says that he belongs on the scrapheap) and learning to be smart with our hearts instead and to realise the potential in ourselves and others.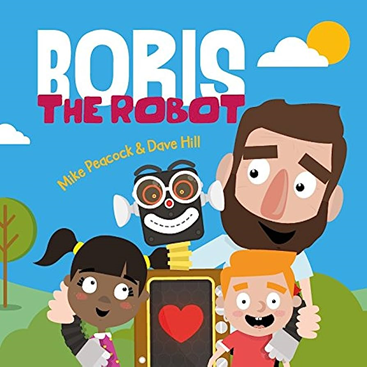 THE BORIS STORY
The story gives a window into the heart and mind of Boris and is based on the Christian principles of love.
BIBLICAL ROOTS
HEARTSMART is taught through five principles, each with a fun phrase. https://www.heartsmartv.com/videos/biblical-roots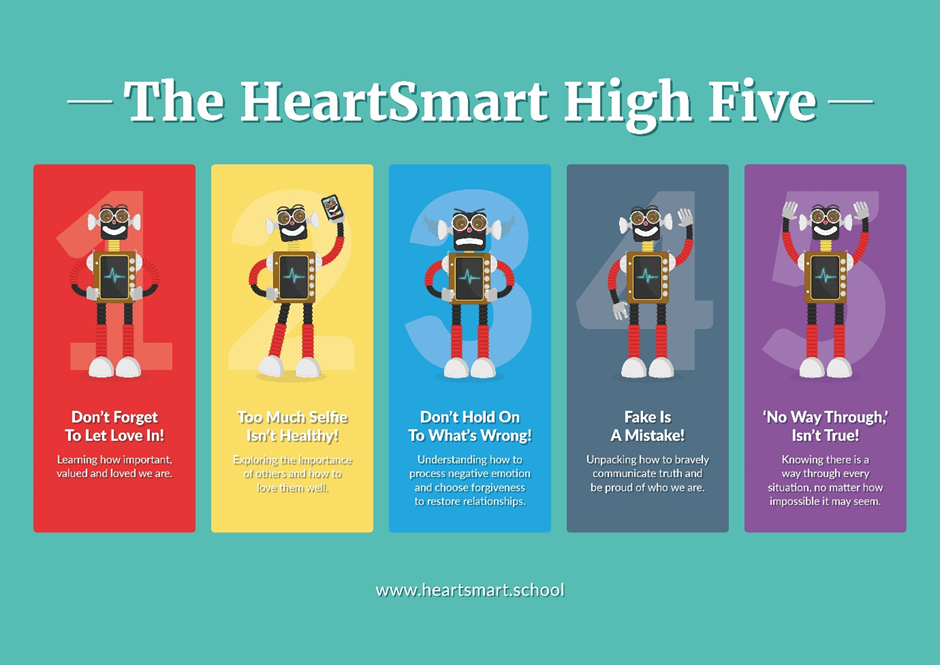 The HEARTSMART High Five links with our SCHOOL VALUES and VISION
1. DON'T FORGET TO LET LOVE IN! - Learning how important, valued and loved we are.
VALUE: Flourishing
2. TOO MUCH SELFIE ISN'T HEALTHY! – Exploring the importance of others and how to love well.
VALUES: Welcoming Generous Kindness Respect
3. DON'T HOLD ON TO WHAT IS WRONG! – Understanding how to process negative emotion and choose forgiveness to restore relationships.
VALUE: Forgiveness
4. FAKE IS A MISTAKE! – Unpacking how to bravely communicate truth and be proud of who we are.
VALUE: Honesty
VISION: Realising the God-Given potential in everyone.
5. NO WAY THROUGH ISN'T TRUE! – Knowing there is a way through every situation, no matter how impossible it may seem.
VALUE: Perseverance
HEARTSMART FAMILY
To complement the HEARTSMART programme that we use at school, there are some excellent resources for families to use at home, including video clips, craft activities and discussion ideas. By clicking onto the link here, you will be taken to the HEARTSMART family section of the website: https://heartsmart.family/